all images ©
Sassogatto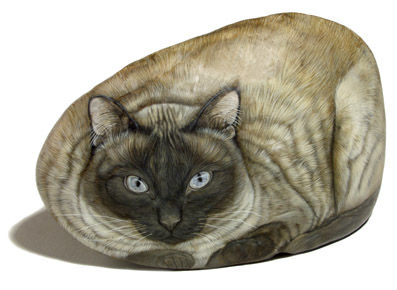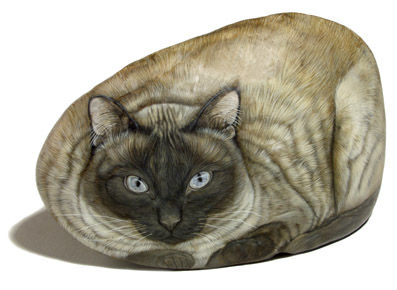 Two of my greatest passions in life are painting and cats.
I paint portraits of cats on stones that I take from a river bed.
Choosing the right stone is a very delicate process: the stone's surface must be smooth and it's shape round.
The stone that will become a cat must have the feline nature naturally within it. I am Italian artist now living in New York.